What We Do
The role of Data Security and Privacy is changing from one of technical tools and experts, to one in which it plays a significant role in the strategic planning processes within organizations to achieve competitive advantages…
What We Can Do For You
With ProPrivatus, you can focus on taking your organization to the next level – quickly; let us worry about data security, privacy, and compliance.
Schedule a Briefing
Review your situation with the battle worn veterans at ProPrivatus; it will be the safest risk you'll ever take.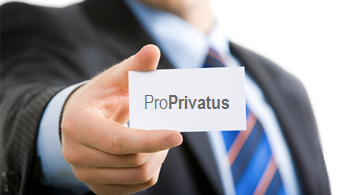 We Are ProPrivatus
We are a cyber security, data privacy, and IT assurance services firm offering a full range of services to help organizations meet the continually changing and complex demands of cyber security and privacy.
Find out More

About
The role of Information Management is changing from one of technical tools and experts, to one in which it plays a significant role in the strategic planning processes within organizations to achieve competitive advantages while maintaining compliance, customer confidence, and a strong brand.
Read More
For You
You can focus on taking your organization to the next level – quickly; let us worry about information management and compliance
Read More
Contact Us
ProPrivatus
Tel: (305) 600-1212
info [at] proprivatus.com